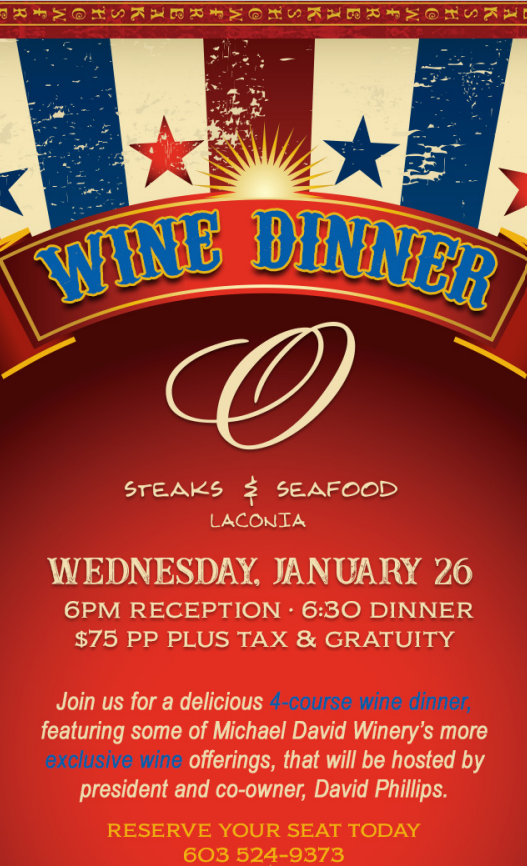 While New Hampshire Wine Week and the Winter Wine Spectacular were canceled this year, O Steaks & Seafood Laconia moved forward with its plans to host a special Wine Dinner on January 26 featuring the expertise of David Phillips of Michael David Winery in Lodi, California.
We are grateful to the Laconia Daily Sun and Concord Monitor for sharing this unique event with our community! Click the links below to view printable pdfs of the media coverage or to read the news online.
Thank you for your patronage and we look forward to sharing more fine dining experiences with you.