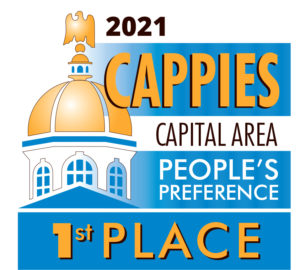 Thank you to everyone who voted in this year's Cappies!
Cappies are awarded from voters' picks for the best of the best in the capital region of New Hampshire. The Concord Monitor has been hosting this annual celebration for 12 years, but this year's Cappies has by far drawn the most reader interest. In past years, they averaged approximately 3,000 votes. This year, readers cast more than 50,000 votes through two rounds.
We are proud to announce that O Steaks & Seafood won in the following categories:
*FIRST* Place for Best Steakhouse
Third Place for Best Fine Dining
Third Place for Best Romantic Dining
We are so grateful for the support of our customers. Thank you for taking the time to cast your vote for O Steaks & Seafood.