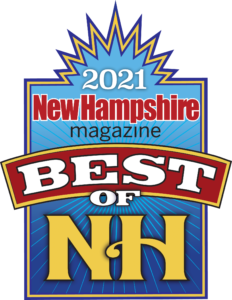 Since 2000, New Hampshire Magazine has polled and published the picks of its readers and editors in various categories. We are asking that the amazing members of our loyal community please take a few moments of their day to look at the 2021 Best of NH categories and vote for some extraordinary local NH businesses on their ballots.
If you are looking to vote for your favorite Magic Foods restaurant, here are some categories that we believe celebrate the very best our restaurants have to offer:
#9 Mac and Cheese
#10 Steakhouse
#15 Seafood Restaurant
#37 Restaurant with Best Wine List
#43 Favorite Restaurant
#60 Fine Dining Restaurant
Also, please consider the following specialty categories:
Inn on Main
#96 Bed and Breakfast
Magic Foods Catering
#91 Caterer
Rubbin' Butts BBQ
#6 Barbecue
Suna Restaurant
#42 Bartender – Aaron
Every vote counts! Only TEN categories need to be filled out to submit your ballot, but please, we encourage you to honor your local businesses by supporting them on your ballot this year. Thank you for your support and consideration.