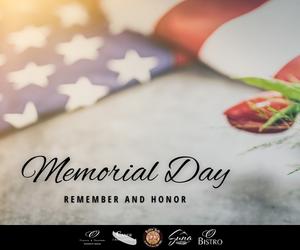 Will you be in the Lakes Region of New Hampshire for the weekend? All Magic Foods Restaurant Group locations will be open during their regular hours this weekend, Friday – Sunday. Please note, select Magic Foods Restaurant Group locations will be closed Monday for the Memorial Day holiday.
Click a restaurant below for regular hours of operation for Friday-Sunday. Memorial Day hours for each location are listed directly below the restaurant name.
Canoe in Center Harbor: (603) 253-4762
Open 5/30 4:30-8:30pm
O Bistro in Wolfeboro: (603) 515-1003
Closed 5/30
SPECIAL EVENT ALERT! Make plans to check out the 2022 Rock-n-Blues Concert Series at the Inn on Main on Monday, May 30th 7:00-9:00pm with The Blues Project Featuring Jon Butcher & Deric Dyer. Click here to purchase tickets.
O Steaks & Seafood in Concord: (603) 856-7925
Closed 5/30
O Steaks & Seafood in Laconia: (603) 524-9373
Open 5/30 4:00-9:00pm
Rubbin' Butts in Center Harbor: (603) 253-4953
Open 5/30 11:00-4:30
Suna in Sunapee: (603) 843-8998
Closed 5/30