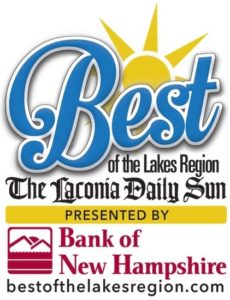 We are very excited to announce that multiple Magic Foods Restaurant Group locations received the honor of winning this year's Best of the Lakes Region Awards. The Laconia Daily Sun asked individuals and businesses to nominate and vote for their favorites in the Lakes Region of New Hampshire. Over 2,127 nominations in 183 categories were made by business owners and fans.
Please help us celebrate the following *GOLD* Winners:
Thank you so much to everyone who took the time to vote for our restaurants. Throughout it all, you have stuck by us so that we may continue providing the Lakes Region (and beyond) with unforgettable dining experiences. We appreciate the unwavering support from our customers.